Welcome to volunteer at Shambala Center.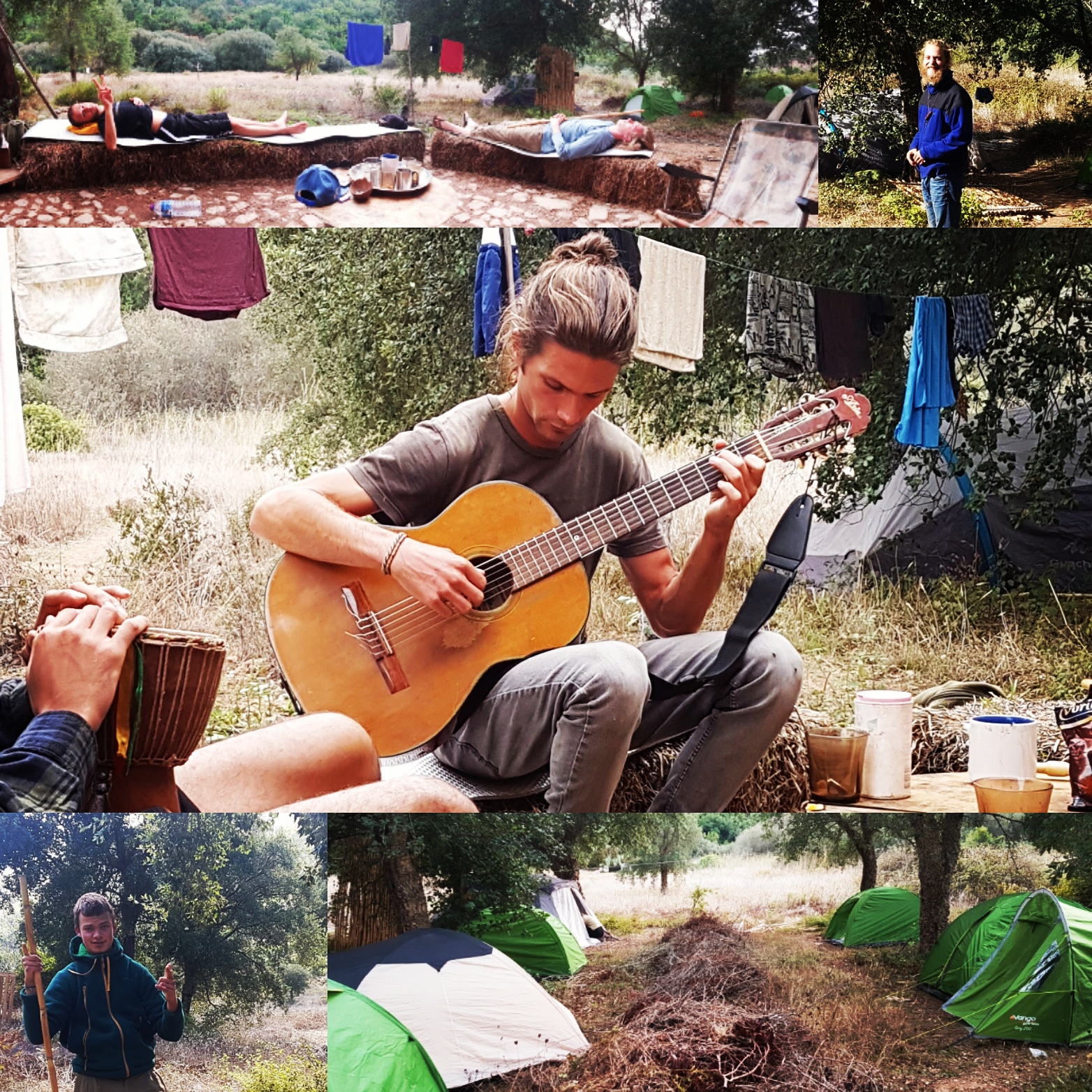 Organizing Spring Activities
Shambala is preparing to manifest 4 courses and 4 tribal dance events in Spring.
We want to create a space where we can practice and enjoy together as a tribe. We are looking for good and open-hearted people who want to help with the planing, preparation and execution. Together we can work, dance, play and learn.
Our main focus now is to improve infrastructure, water, power, music and build simple buildings. In April until Juli we will have a team of volunteers to run the events.
Connect with us if you would like to join the tribe and take part of the activities.
We are open to guests and volunteers. The project is just started in 2018. That means that things are simple. I invite you to come and join in our karma yoga training program. We need to plant trees, design swales, build places to sleep and more. We will also take much time for meditation, breath work, ceremonies and other practices.
You will stay in a tent or in your own mobile home. Best if you bring your own sleeping bag. In winter time we are not many on the land and there will be a lot of free time. It is cold in the winter, so have good cloths. It can be rainy and there are only limited inside spaces, light and power.
Prepare for simple living and simple but good vegan food.
You are welcome to give donations towards the project so that we can expand and offer more people to take part of the training. To stay you give a minimum of 3 hours of work a day. To join in the food you give minimum 5 euros a day. Extra gifts toward teaching are welcome as well. If you do not have money or cant work we can talk about a solution for you.
If you can give 10€ or more per day, there is also possible to join in the training program only and use your extra time for your own practice or enjoying the beautiful valley.
I am looking for people who want to join the community for longer time. Mainly I look for people 20-45 years old with experience with organizing event and leading and teaching practices that fit the Shambala vision.
More info on workaway.