Welcome to visit Shambala Training Camp.
Shambala is located in a beautiful valley in the south of portugal. We opened in 2018 and are in a build up stage. You can join Mikael Ananda in the Shambala Vision Training program and work on building up the project. Currently there are two people staying on the land semi permanent to help with training and organization and there are around 2-10 people staying for training. We do meditation, chi-gong breath work and other practices as well as talk about social issues, train how to communicate with empathy and organize larger groups for activism. We also work the land and plant trees, make swales and build clay huts.
We have a camping area and provide some tents and blankets. We make vegan food together in a outside kitchen. Compost toilets and simple outside shower.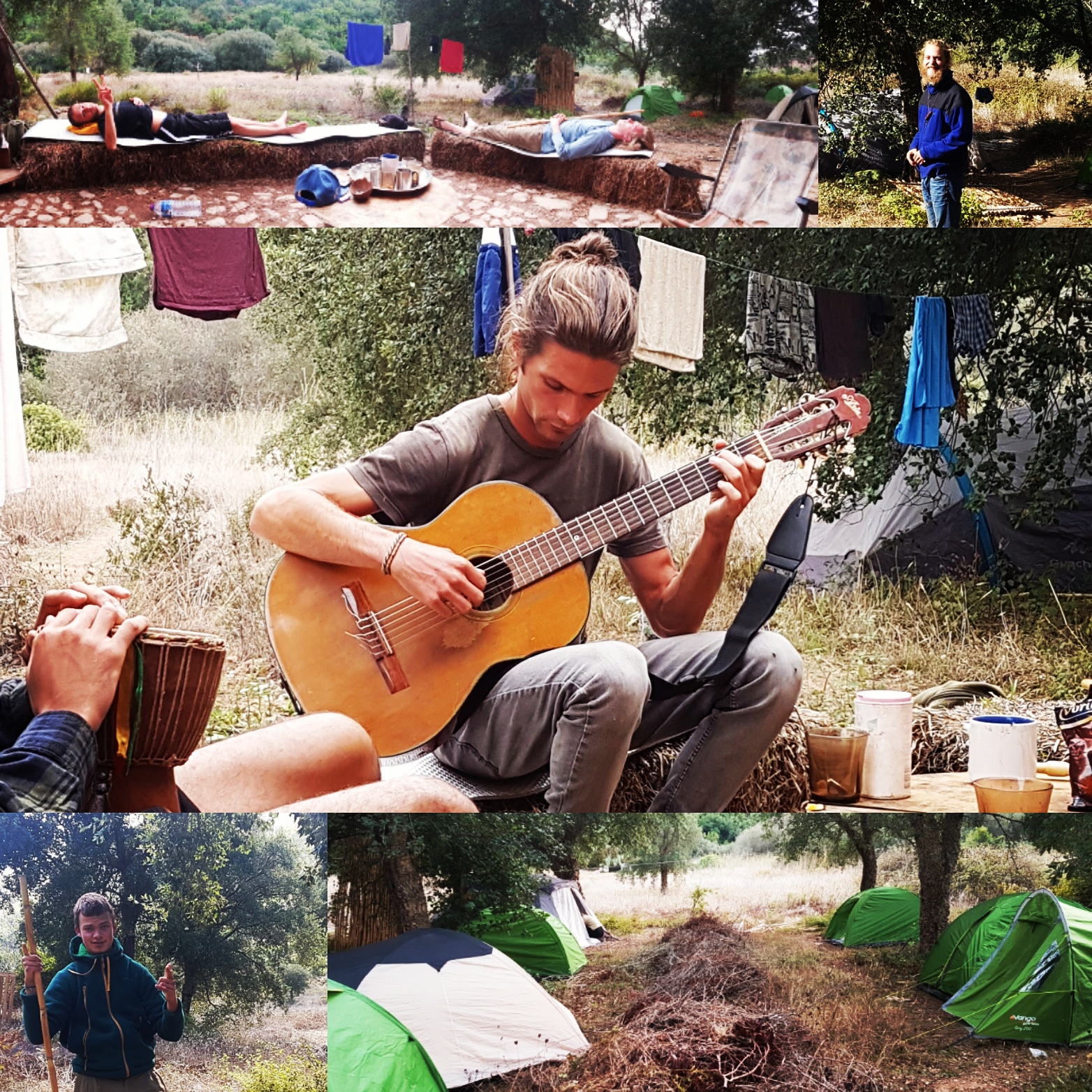 We offer you to stay on the land and share meals in exchange for contributions. You can stay in the camping area, join our training, get personal coaching and eat healthy vegan food. The project has no income, is non for profit and is operated on donations. To support the project and its teachers we accept contributions from everyone who are able. A gift of 10 € or more per day will enable us to receive more people for training and help us continue building the training center, plant new trees and more. Contact shambala@uniteawake.com if you want to visit or join the training.