The Shambala Center is located in Algarve near the west coast of Portugal. The land is hidden away in a beautiful valley filled with life and surrounded by mountains. Here we practice Peaceful communication, Zen-Buddhism, Chi Gong, Tantra and Shamanistic Ceremonies. We also look at how we can help to create a better society by learning how to organize people and solve conflicts. The training is deeply rooted in an intuitive tradition that we call the Shambala vision.
Welcome to visit Shambala Training Camp.
The normal training is closed due to world events. Please look at the scedule for up to date information.
We have a camping area. You can bring your own equipment but we also provide some tents and blankets. There is only basic infrastructure that invites us to live simple life´s. Compost toilets and simple outside shower. Limited power and Internet is provided when needed. We make food together in a outside kitchen where we learn how to cook good and healthy vegan food using soaking, sprouting and fermenting.
We offer you to stay in the camping area, join our training, get personal coaching and eat healthy vegan food. The cost for everything is 10 € per day or 200 € per month. Some times we have courses and gatherings where other costs may apply. To support the project and its teachers further we also accept gifts and contributions. This will enable us to continue building the training center, plant new trees and more.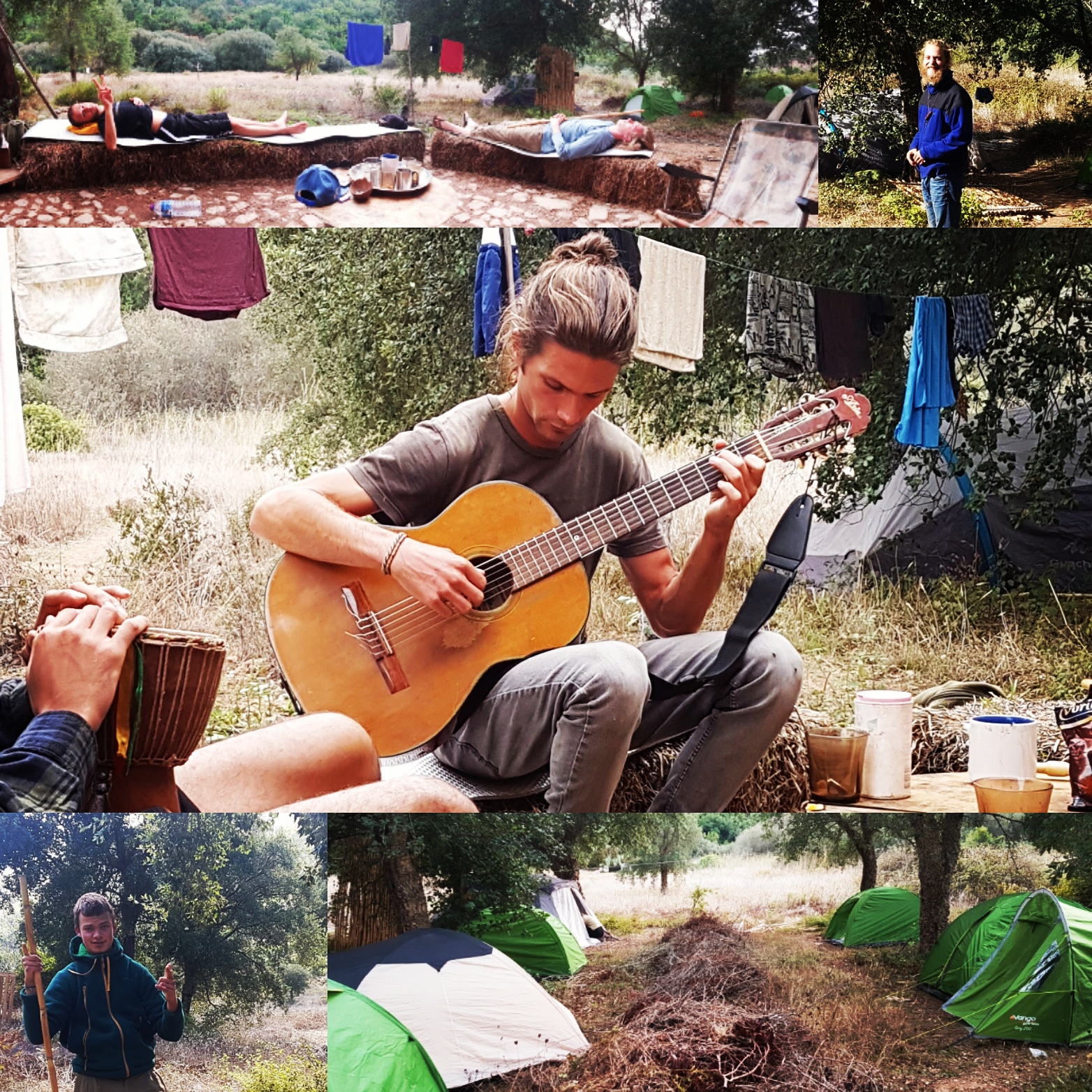 [contact-form-7 id="817″ title="Contact"]